Nova Rex @ Lake Park Black Box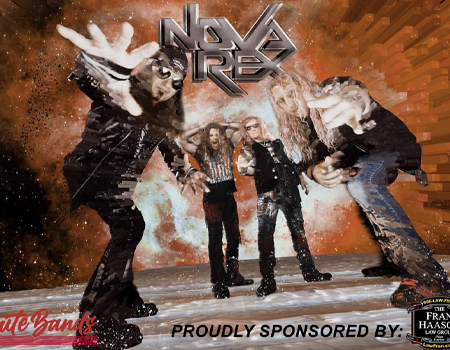 - MEET & GREET INCLUDED WITH VIP TICKET -

Formed in 1985, the band that has brought you 37 years of kick ass rock-n-roll. NOVA REX has been featured in the hilarious hair metal documentary, "Nova Rex: Ain't Easy Being Cheesy", which has been seen by millions on Documentary Channel and Netflix. They have also been featured in a new film, "Hair I Go Again" with members of Warrant, Tesla, Quiet Riot, etc. Being ranked in the Top 50 of the Greatest Hair Bands of the 80's by VH-1, you don't want to miss this! NOVA REX brings the ultimate rock show to you!

The band has released 7 albums and has been featured in many compilations over the years. Nova Rex also has been immortalized in the Smithsonian, representing 80s metal fashion and has a permanent display at the Daytona Hard Rock.