Big Mountain @ Lake Park Black Box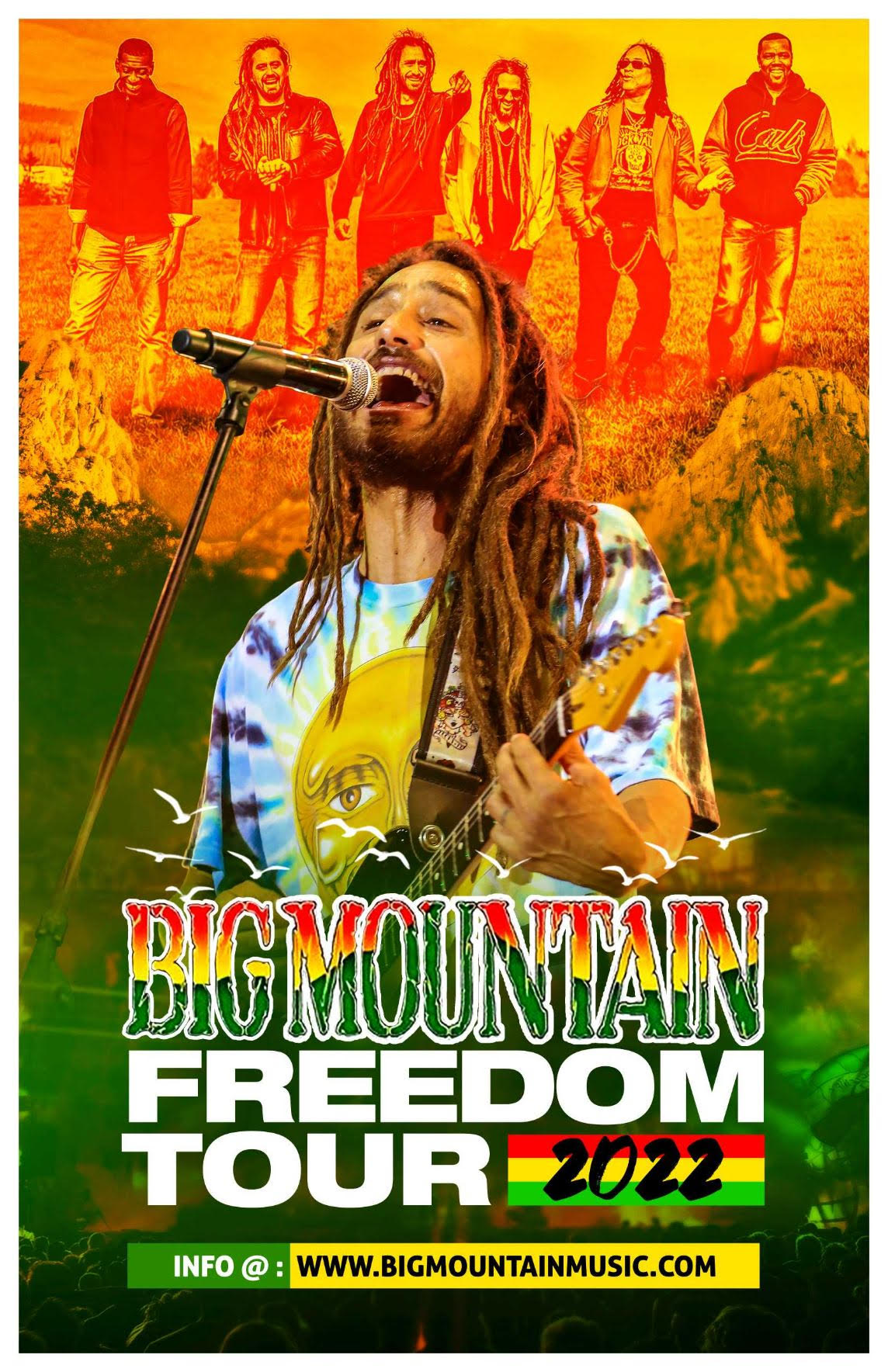 Billboard-charting Big Mountain is an American band best known for its remake of Peter Frampton's "Baby, I Love Your Way" which became a top 10 international hit that took Big Mountain up the charts and on tour around the world. With Quino's distinctive voice, "Baby I Love Your Way" has become a generational love anthem that is recognized by all ages everywhere.

Even as a California band founded in 1986 by Mexican-Irish vocalist and songwriter James "Quino" McWhinney, the band's true-to-roots reggae sound and rasta-hearted lead singer Quino has earned Big Mountain a Jamaican fan base around the world. The group headlined two consecutive Reggae Sunsplash festivals during massive world tours that crisscrossed Europe, North and South America, Asia, and Indonesia. Songs like Touch My Light, Sweet Sensual Love, Reggae Inna Summertime, and Caribbean Blue hit the pop charts around the world appealing to all audiences. Their song Peaceful Revolution became the anthem for the release of Nelson Mandela from prison in South Africa in 1990. Big Mountain has become one of the most internationally-recognized reggae bands of all time with nearly 2,000 million monthly listeners on Spotify.