Swede Fest Palm Beach @ Lake Park Black Box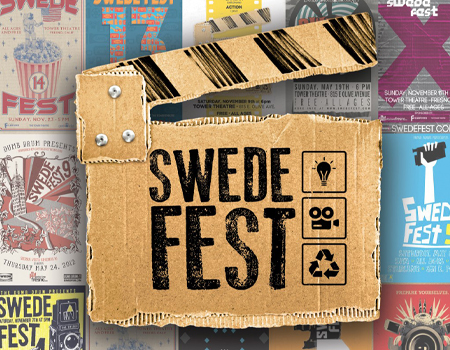 Indie film festivals have a rich history of showcasing amazing undiscovered talent, where Hollywood insiders troll for the next big thing, where A-list stars promote the small, labor-of-love projects they do between blockbusters. This is not the case with the annual Swede Fest™ Palm Beach.

Instead, a "swede" is a no-budget, laughably bad remake of a hit Hollywood film. The term comes from the 2008 comedy, "Be Kind Rewind," which started an underground sweding craze and resulted in the very first Swede Fest™ in Fresno. Next came Swede Fest™ Tampa Bay, and Swede Fest™ Palm Beach ushers in its 8th(ish) year on October 23, 2022. "Red Carpet" entry starts at 6PM with screenings from 7PM to 9PM at the Kelsey Theater in Lake Park.