CCW Presents: Untouchable @ Lake Park Black Box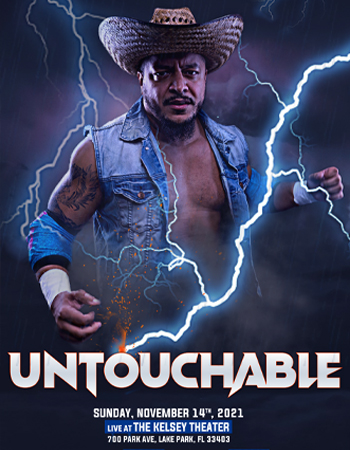 CCW has been on a roll, so has Cha Cha Charlie. This holiday season kicks off with our return to The Kelsey Theater. Will this month's show be as bloody as October? We hope so.

Watch stars like ECW Legend Bill Alfonso, Cha Cha Charlie, Jackal Stevens, Charismatic Chris Farrow, Alex Ocean, The Brazilian Giant, Will Austin, Lakay, Tiffany Nieves and more, while you cheer, boo, and enjoy one of America's favorite pastimes, professional wrestling.

CCW has been recognized as Florida's top independent professional wrestling company for over seventeen years. Putting on some of the greatest independent matchups, and bringing young fresh talent, and established veterans to South Florida.

Their talent competes each week on CCW's Flagship Television show, Alive Wrestling.