Comedian Esther Ku @ The BOX 2.0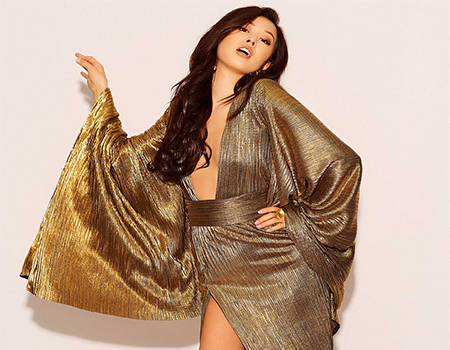 NOTE: This show will be taking place at The BOX 2.0 - right next door to Boca Black Box.

Esther Ku is a Korean-American stand-up comedian born and raised in Chicago. She honed her act at many of New York City's comedy clubs such as Caroline's, Stand-Up NY and Broadway.

Ku made her television debut as a contestant on NBC's Last Comic Standing Season Six, advancing to the semi-finals in Vegas, then becoming one of the top ten finalists in Hollywood. She made her radio debut on The Howard Stern Show as a finalist on The Hottest Funniest Chick Contest. She was a regular cast member on MTV's Girl Code for three seasons when college kids still had cable. She learned how to temporarily rap for her guest appearances on MTV2's Wild'n Out with Nick Cannon. Ku played a receptionist in The Jack and Triumph Show sitcom alongside Jack MacBrayer, June Squibb, and Triumph the Insult Comic Dog, aka Robert Smigel on Adult Swim. She's recorded several voices for Family Guy on Fox. She's made cameos on The Jim Gaffigan Show, @Midnight, Boy Band, and The Fiddling Horse.

She is the host of her own podcast Ku and the Gang which has reached the top ten comedy podcasts on iTunes. She has been a guest on The Joe Rogan Experience, The Craig Ferguson Show, The Jenny McCarthy Show, The Church of What's Happening Now with Joey Diaz, Tigerbelly Podcast with Bobby Lee, The Frazer Smith Show on KLOS, The Opie & Jim Norton Show on Sirius XM, The Guys We F*cked Podcast, Playboy Morning Show, Controlled Chaos with Josh Wolf, The Jason Ellis Show, Getting Doug with High, Bertcast with Bert Kreischer, Storyworthy Podcast, and more.