Queenz Drag Show @ Lake Park Black Box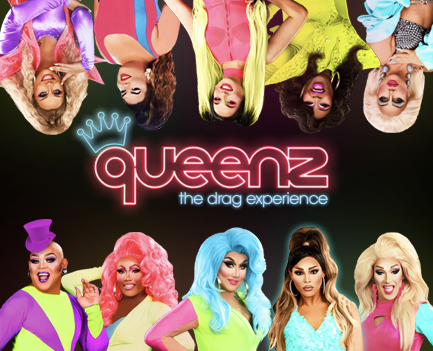 >> VIP IS FIRST 3 ROWS <<

Florida's BIGGEST Drag Show is BACK! QUEENZ brings the Top 10 Drag Entertainers in the state to one stage for this EPIC LIP-SYNC EXTRAVAGANZA!

Love watching Drag on TV? Experience a REAL drag show featuring the biggest and brightest in South Florida... with all the high-kicking, death-dropping, back-flipping, booty-shaking queens you can handle! PLUS, Then join the fun in the Queenz Lip-Sync Challenge and win great prizes! Grab your friends and see what audiences are raving about! Don't wait – with 14 SOLD OUT shows in a row, tickets will disappear quickly!

Due to inappropriate language, lyrics, and innuendos, this show is Ages 18+.

Seating begins at 7PM. Doors close at 7:50PM. Tickets not redeemed by 7:50PM may be sold to standby line.

No refunds provided.