Comedian Steve Hofstetter @ Lake Park Black Box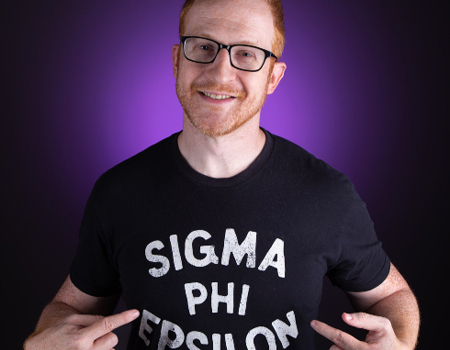 Over 150 million views on YouTube and 300,000 subscribers!
His book "Ginger Kid" was a top 5 pick on Amazon.

Author, columnist, and comedian Steve Hofstetter is often called the hardest working man in show-business. With all due respect to the late James Brown.

Hofstetter's national TV debut came on ESPN's Quite Frankly, where Stephen A. Smith yelled at him for three minutes. Hofstetter has also appeared on CBS' "Late Late Show With Craig Ferguson", Showtime's "White Boyz in the Hood", VH1's "Countdown", Sundance's "On the Road in America", and ABC's "Barbara Walter's Special", where he thankfully did not cry. He is the host and executive producer of "Laughs" on Fox networks, where he only cries occasionally.

Hofstetter's brutal tour schedule consists of over 100 colleges and dozens of clubs every year, and is fueled by an immense online popularity, tons of press, and a Prius with great gas mileage. He reached 200,000 friends on Facebook and 400,000 more on MySpace, and high shelves in grocery stores.

While Hofstetter's live shows are routinely sold out, he is best known for his writing, first published at age 15, mainly to impress girls. At 18, he co-founded "Sports Jerk of the Week", an irreverent website featured by press like USA Today's Baseball Weekly, Sports Illustrated and CNN. And at 20, Hofstetter took a year off of school to head up web content for the New York Yankees. The Yankees won the World Series that year, which would have been wonderful if they hadn't beaten Hofstetter's Mets. Yes, he's also a Mets fan. Poor kid.

Without his glasses, Hofstetter also looks a great deal like Michael Rappaport.
*No refunds/No exchanges. All sales are final.*