Comedian Jeff Shaw: Manly Girly Man @ Lake Park Black Box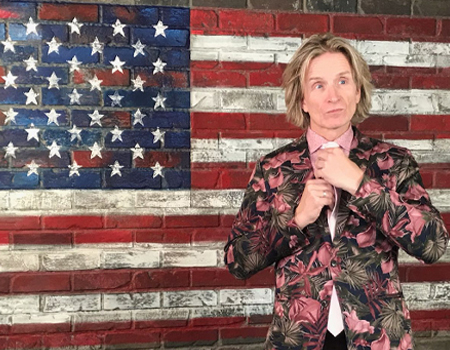 Jeff Shaw is not a manly man. Jeff Shaw is not a girly man. Jeff Shaw is a manly girly man. Depending on what kind of hair day he's having, Jeff can be the girliest man at Home Depot or the manliest man at Bed, Bath and Beyond.

Jeff is also a squeaky clean stand-up comedian and published author whose first Dry Bar Comedy special has garnered over 10 million views on Facebook and whose second will be released in the fall.

In March of 2020, Jeff taped a spot for Season 15 of America's Got Talent. And although Jeff was crushed to learn that only snippets of his appearance would go to air due to AGT's shortened 2020 schedule, he was thrilled to see his On Tour Records release Jeff with Two F's reach #1 on iTunes and Amazon less than a year later.

Jeff Shaw: Clean and clever comedy with a kick!