Comedian "Stuttering John" Melendez @ Lake Park Black Box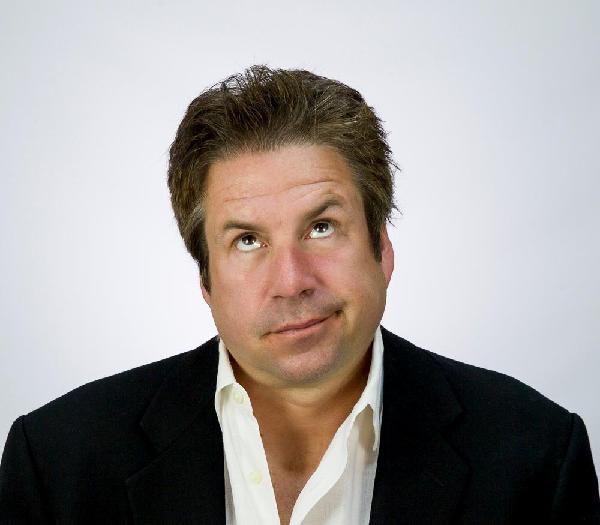 John Melendez
Comedian/Writer/Actor

After fifteen successful seasons known as "Stuttering John" on "The Howard Stern Radio Show," John appeared on the reality show "I'm A Celebrity, Get Me Out Of Here." His likeability and humor scored him a guest spot on "The Tonight Show with Jay Leno," and immediately after his down-to-earth & hilarious segment, the show's Executive Producer & Head Writer offered John a job.

In addition to being a staff writer, John was the "Tonight Show" announcer, and developed & performed in many comedy sketches and correspondence pieces, as well as being the show's warm-up act. John remained on for the last ten seasons, until Jimmy Fallon took Jay's place in 2014. John began with "The Howard Stern Radio Show" as a college intern, but immediately became one of the show's very popular on-air personalities. While gaining national acclaim and recognition for his daring interview style and "no-holds-barred" questions, he started writing for the show as well. He interviewed countless celebrities for the radio show which directly led to him being hired as a field reporter for the nationally syndicated Howard Stern television show. He continued his television work for Stern on the highly-rated Howard Stern E! Television Show.

John was the sole writer hired for 2013's "Kareem Abdul Jabbar Roast," hosted by George Lopez. The roast was thrown to celebrate Kareem's statue in front of Staples Center in Los Angeles. John's feature film credits include "Howard Stern's Private Parts," "Dude, Where's My Car?" and "Osmosis Jones." Television appearances include "I'm A Celebrity, Get Me Out Of Here," "Celebrity Fear Factor," "Wings," "Baywatch Nights" and the animated series "Tripping the Rift." John also wrote and produced "National Lampoon's One, Two, Many." John recently is the Executive Producer/Co-Host of immensely popular, The Stephanie Miller Happy Hour Show, & is currently about to launch his own video podcast on Stephanie's network entitled, "Love, Romance, & Other Lies."