The Motowners: The Ultimate Tribute to Motown @ Boca Black Box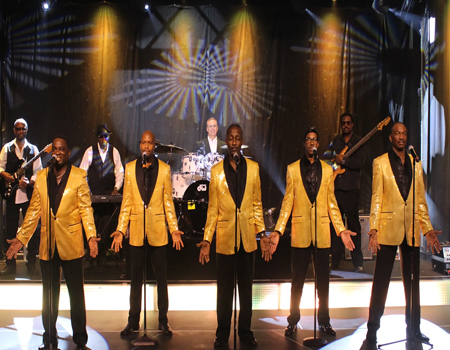 The Motowners take you on a show band style musical journey through the history of Motown Music. It's the look, the moves, the vocal harmonies and the performers & the music of: The Temptations, The Four Tops, Smokey Robinson, Marvin Gaye, Wilson Pickett, Stevie Wonder and many more.

Hear songs like: My Girl, Ain't too Proud to Beg, Get Ready, Beauty is Only Skin Deep, The Way You Do the Things You Do, The Girl is Alright With Me, Baby I Need Your Loving, Reach Out I'll Be There, I Can't Help Myself, Standin' In The Shadows of Love. The Motowners' 9-piece collaboration of 5-vocalists and 5-musicians is a replica of a Temptations and Four Tops concert.

With powerful vocalists and a superb rhythm section, the sound is tight, the groove is irresistible and the performance is spectacular. The Motowners love what they do. When you hear the Motowners you'll find that the fun is infectious.