Jeffrey Wands, Psychic Medium @ Boca Black Box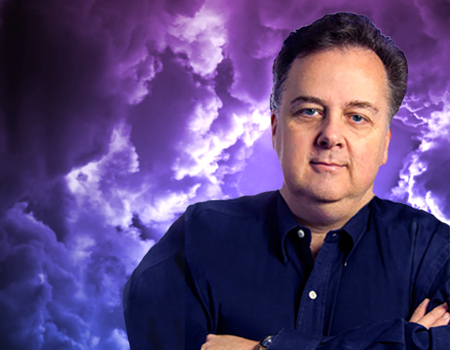 Jeffrey Wands is coming back to South Florida! ... And is now offering an exclusive, limited-admission
SEANCE EVENT
after his main show! Details at the bottom.
Jeffrey Wands has hosted his own radio show in New York for many years. Currently, his show, Psychic Sundays, can be heard on WALK 97.5 FM, and is also accessible on the internet through www.walkradio.com. He is a welcomed, regular guest on radio programs across the country and has also made many television appearances, including Extreme Makeover: Home Edition, Maury, Today Show and A&E's Mediums: We See Dead People to name just a few.
Jeffrey's personal appearances sell out quickly and he has thousands of clients worldwide who willingly wait for up to a year for an appointment. Jeffrey has come to understand that everyone has some psychic ability within them. These hidden abilities, within us, can enrich our lives and the lives of others. In his first book, The Psychic in You, he would like you to embark on this journey and help you to release the Psychic in you. Jeffrey's second book, Another Door Opens, is filled with inspiring and unforgettable true stories. Even the most skeptical reader will be shown how to open doors in their own lives, as well as how to keep communication open with departed loved ones.
In Jeffreys third book, Knock And The Door Will Open, he combines over 30 years of wisdom and intuitive insight he has successfully shared with his clients in a simple yet profound manual for mastering life. Based on years of spiritual counseling, Jeffrey offers readers real life strategies for creating harmony, happiness, purpose and peace in every aspect of their life.
In addition to the above mentioned books, Simon and Schuster has recently released three
e-books by Jeffrey: Americas Most Ghostly Places: New York State (A Psychic Mediums Guide To Investigating Haunted Locations), Dream Interpretations (A Psychics A to Z Guide to Uncovering the Truth Behind Your Dreams) and On Death and Grieving (A Psychic Mediums Perspective).
For entertainment purposes only. Attendance does not guarantee a reading. Tickets are nonrefundable.



EVENING SEANCE EVENT - HELD NEXT DOOR AT THE BOX 2.0



To enjoy a more intimate, detailed reading with Jeffrey, reserve your seat(s) now! Select
"An EVENING SEANCE with Jeffrey Wands"
and add your tickets to your cart!
SEATS ARE LIMITED
- a maximum of 45 people will be given admittance to Jeffrey's Seance Event.