Magical Mediterranean Melodies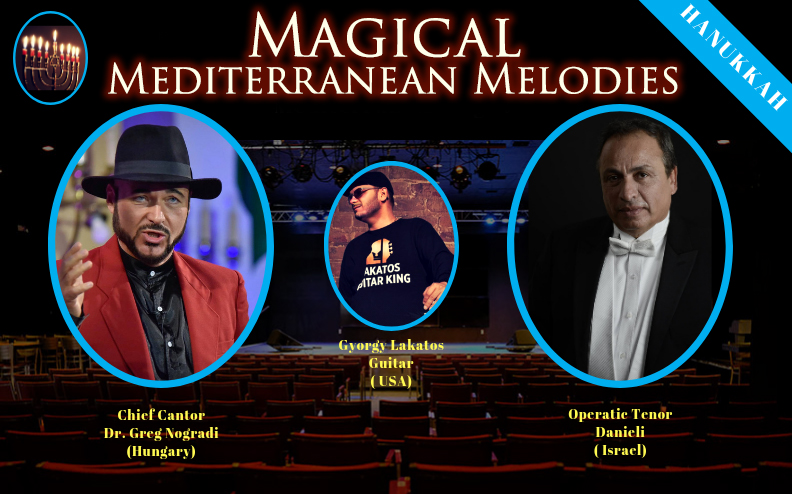 This concert rings through time and space. The globally sold-out "MAGICAL MEDITERRANEAN NIGHT" tour, from Europe to USA to Canada will be making a stop right here in Boca Raton, FL!

Chief Cantor Dr. Greg Nogradi (Nógrádi Gergely) is a highly appraised cantor of his generation, cantor of the Frankel Synagogue in Budapest, Nogradi and was elected Europe's No. 1 cantorial voice at the European Cantors Convention in Leeds (June 2015 -2016) recieving The Jewish Pavarotti Award, USA.

Danieli Israeli tenor has performed all over the world from Roma-Paris-Vienna-Tel Aviv and sings a duet with Pavarotti.

Gyorgy Lakatos also known as Mr. Golden hand, is an award winner guitarist.

For the Opera-Operets-Yiddish-Italian-Music enthusiasts, you won''t want to miss this show!