Bango Bango's... Tribute to the Bangles, Blondie & Beyond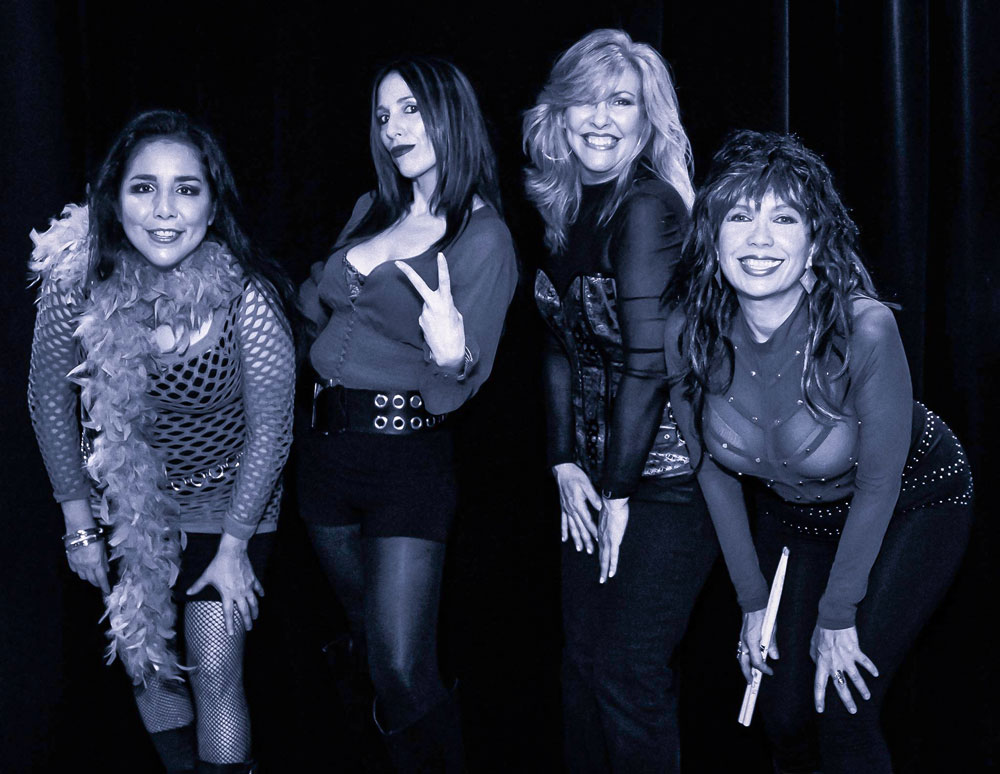 The Bango Bango's is the brainchild of singer/drummer-Astrid Voxx. Her inspiration for this band came from her daughter's love of all GIRL band's such as The Go-Go's, The Bangles, Vixen and more plus it also occurred to her there were NONE around in South Florida so the idea was born for the area to have their own all female tribute to Women in Rock!

Take a nostalgic night out and go down memory lane with these THE BANGO BANGO'S! As they present "Ladies of the 80's" featuring music by Blondie, Pat Benatar, Joan Jett, B-52's, Bangles, The Go-Go's and more!

Their shows are interactive featuring props to keep audiences engaged not just spectators of the show! ALWAYS family friendly and ready to give their best to make your evening fun and memorable! Take a night out with these ladies inside THE BOX!