The GREAT LOVE DEBATE with Brian Howie @ Boca Black Box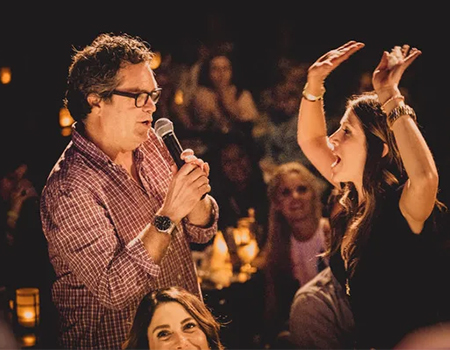 As seen on BravoTV! Due to high demand, The Great Love Debate World Tour returns to South Florida!
It's the guys vs the gals in this wild, feisty, hilarious, interactive show on love, sex, dating, and relationships in 2024 – featuring an on-stage lineup of South Florida's most dynamic voices, specialists, and personalities!
Learn the lost art of personal live conversations, get your head out of your apps & start living in the moment! Navagating this new age dating scene can seem quit daunting, let Brian guide you & amuse you at the same time. Brian will give real life scenarios, teach you how to talk to that special person, how non-verbal, physical postures can make-or-break a potential approach, etc.. An interactive & fun evening for all! Get your tickets quickly!