The Four Seasons' Charles Calello and His Big Band @ Boca Black Box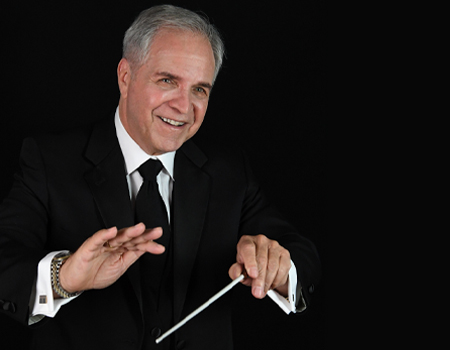 Jersey Boy Charles Calello and his 17 Piece Big Band pays Tribute to The 4 Seasons and More
100 Billboard Chart Hits – 15 Grammy Nominations – Vocal Group Hall of Fame Inductee (as a 4 Season)

Charles Calello, is a former member of the 4 Seasons and Music Arranger for most of the group's top ten hits. Calello leads a 17 piece band and two singers to perform many of the hit songs he helped create: Walk Like a Man, Dawn (Go Away) Let's Hang On, Working My Way Back to You, My Eyes Adored You and Swearing to God.

This nationally acclaimed hit-maker takes you on a tour that mingles highlights of his career by performing his original arrangements for top artists on hit songs, such as: Sweet Caroline, (with Neil Diamond), My Heart Belongs to Me (with Barbra Streisand), After the Lovin' (with Engelbert Humperdinck), Southern Nights (with Glen Campbell), Queen of Hearts (with Juice Newton), Native New Yorker (with Odyseey).

After four decades of writing music and conducting orchestras around the world, Calello continues to hold the Billboard magazine record for a Musical Arranger with more Top 10 hit records (38) than anyone in the history of Pop Music.

Musical memories live in the heart but the magic starts with a creative artist like Charles Calello, arranger and producer of some of the most memorable music of our lives.