Peter Lemongello Jr.: Mr. Explosive's Love Rock Concert @ Boca Black Box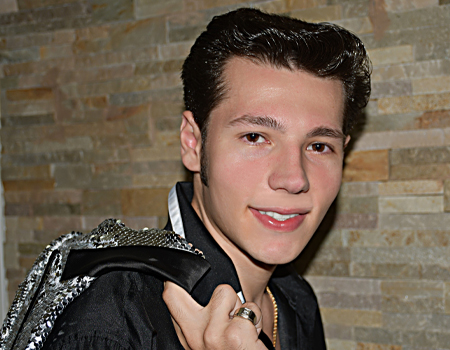 This Cool Cat's TV appearances include American Idol and a National aired special, My Music Special "Doo Wop Generations" as well as many others.

Peter has performed with the Four Tops, The Crests, and shared stages with The Temptations, Chubby Checker, Lloyd Price, and several groups that are that perform the music he loves.

His name might sound familiar because his famous father, PETER LEMONGELLO was the first to sell over one million albums on television which started a new era in music videos (MTV & INFER-MERCIALS). He appeared over 25 times on The Johnny Carson Tonight Show, Merv Griffin, Mike Douglas, Saturday Night Live, The Dinah Shore Show, and The NBC Today Show.

His performance has been described as COMMANDING, OUTSTANDING, INCREDIBLE, if you are going to see one show this season, this is the one not to miss!