A LITTLE NIGHT MUSIC by Stephen Sondheim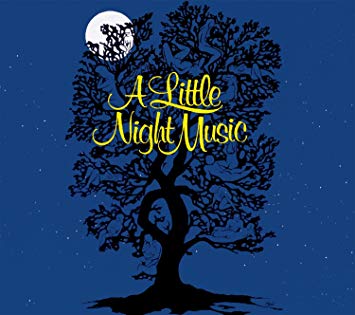 BARCLAY Performing Arts brings you Stephen Sonheim's A LITTLE NIGHT MUSIC. Winner of four Tony Awards, and best known for famed song "Send in the Clowns," Sondheim brings you a musical work that has forever entranced the world of theatre. Performed with a live, 4 piece string set supporting professionally trained, mature vocals, this production of NIGHT MUSIC brings nuance and intimacy to an already elegant and sophisticated piece.
Set in 1900 Sweden, A Little Night Music explores the tangled web of affairs centered around actress, Desirée Armfeldt, and the men who love her. Both men – as well as their jealous wives – agree to join Desirée and her family for a weekend in the country at Desirée's mother's estate. With everyone in one place, infinite possibilities of new romances and second chances bring endless surprises.
A Little Night Music is full of hilariously witty and heartbreakingly moving moments of adoration, regret and desire. With only two performances, this production with LIVE MUSIC is sure to sell fast. Reserve you seats today!
For more information on BARCLAY Performing Arts please visit BARCLAYPerformingArts.com.