Stoneman Douglas Benefit Show with Comedian Heather McDonald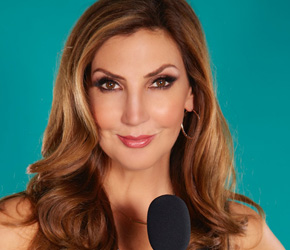 In addition to stand-up, television guest spots and un-credited reality TV cameos, Heather can be heard twice a week on her hit podcast, Juicy Scoop with Heather McDonald, breaking down pop culture, her own personal drama and anything 'juicy' people are talking about that week. Guests range from Real Housewives to real listeners. Juicy Scoop with Heather McDonald averages over 1.3 million downloads a month and has over five thousand, five (5) star reviews on ITunes.
Heather wrote best sellers, You'll Never Blue Ball in this Town Again and MY INAPPROPRIATE LIFE: Some Material Not Suitable for Small Children, Nuns, or Mature Adults..